Friends of the Cambridge Community Library
2017 Book Sale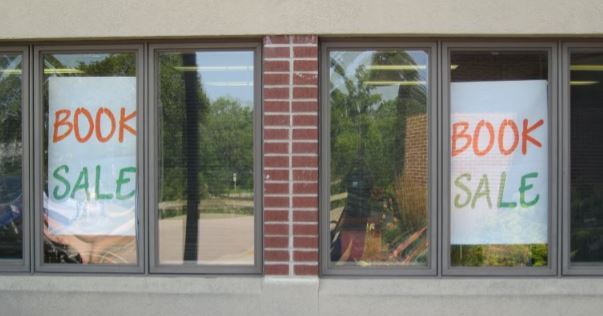 2017 Book Sale held in the community room of the Amundson center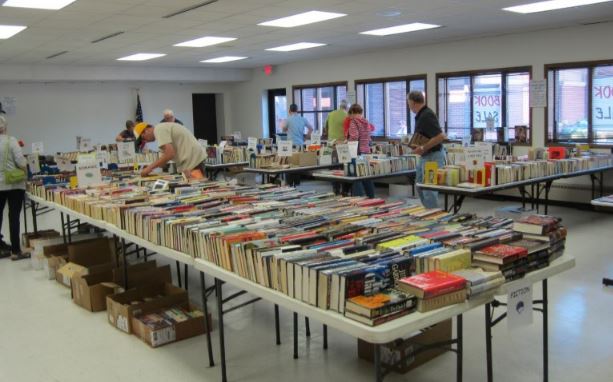 Let the shopping begin! There are topics for everyone…
There is non-fiction Cooking, Animals, Computers and so much more!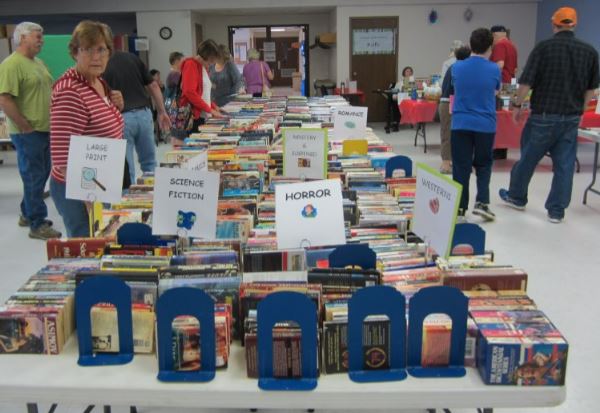 Fiction topics: Westerns, Horror, Science Fiction, Romance and so many more!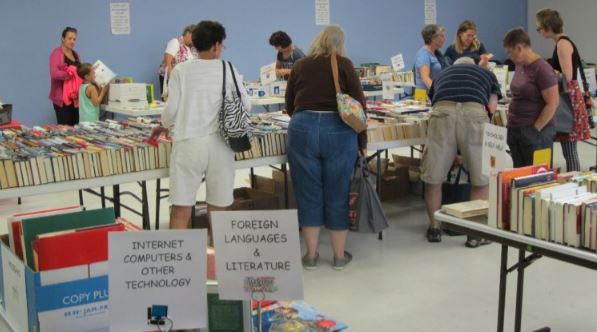 Purchases are per book or a whole bag for $10!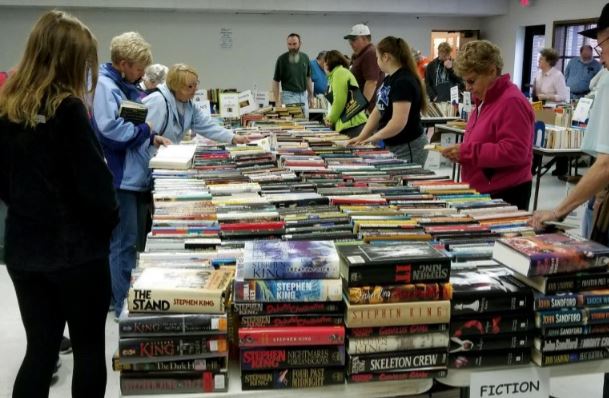 Books from well known authors like Stephen King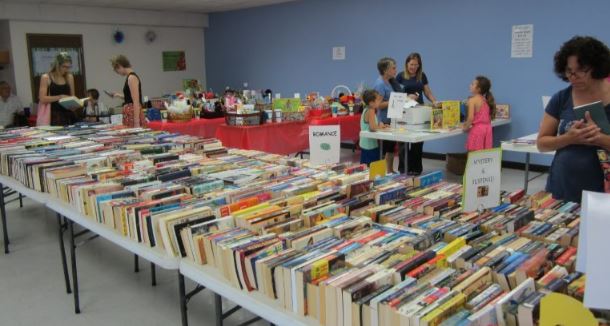 There is also a raffle of themed baskets.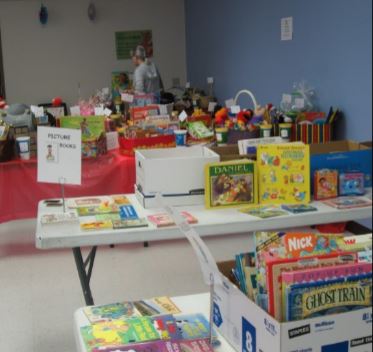 Don't forget the children's books!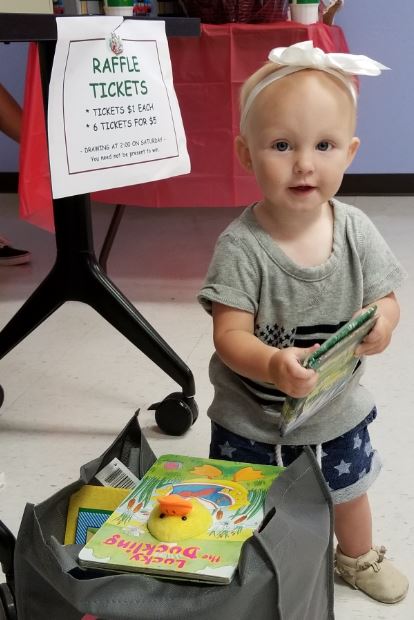 See this young shopper all set with a bagful!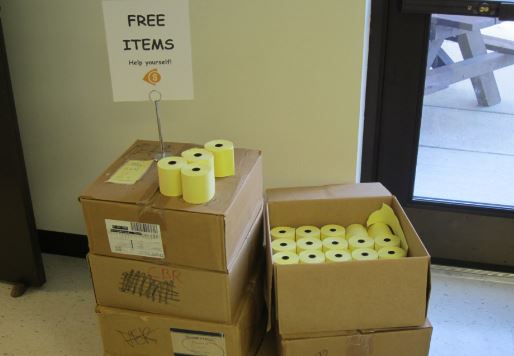 Oh!  There was free stuff too!